The Baby Bottle with feminine curves
BOTTLE FEEDING

Like many new working mums Allison Piraud, founder of the Élhée brand traversed between feeding baby, work trips and variable working hours. So alternating breast and bottle feeding was the only solution. Allison however was disappointed by her experiences with glass containers that broke and she felt sceptical about the safety of new plastics.
A bubble of softness designed to enhance the privileged moment of feeding.
She couldn't find a bottle with the touch, feel and safety she was looking for. So she set out to design a bottle which incorporated feminine curves, a delicate texture and used medical grade silicone.
Allison tested dozens of prototypes to achieve this shapely, ergonomic solution that we're sure you'll love!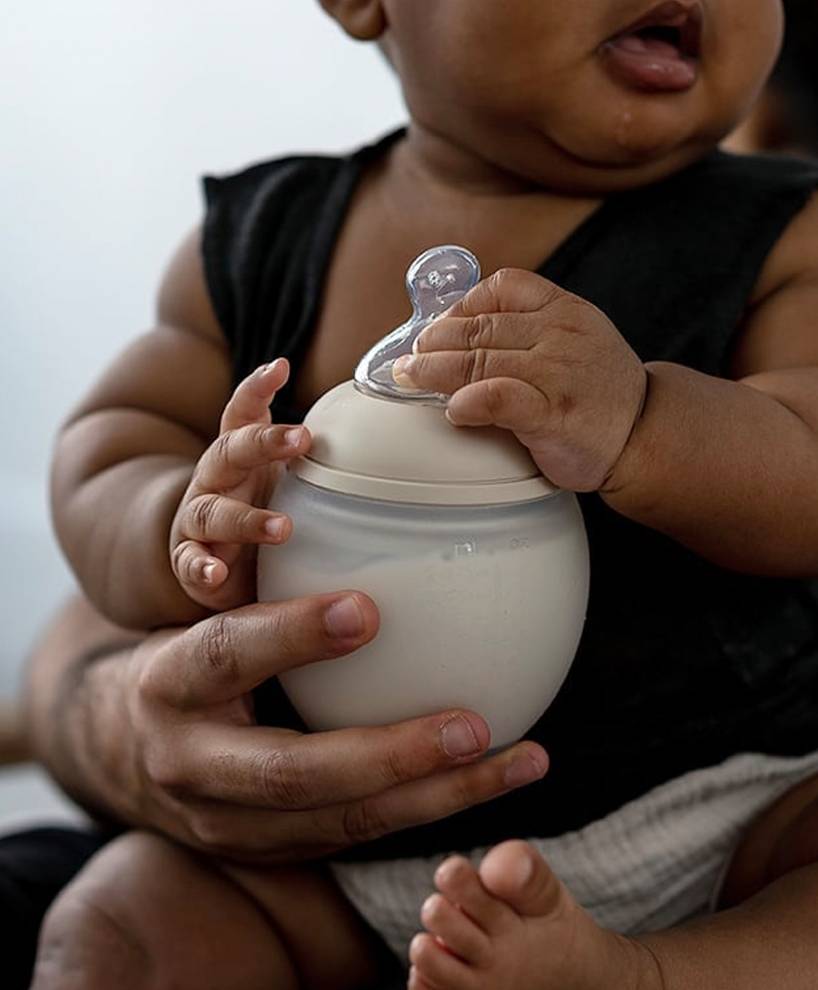 Set of Medium/Large Bottles - Neutral Tones
€119,00
Blue/Grey Baby Bottle - 150 ml
€32,00
Set of Medium/Large Bottles - Blush Tones
€119,00
Blush Baby Bottle - 240 ml
€36,00
Khaki Baby Bottle- 150 ml
€32,00
Set of Medium/Large Bottles - Blue Tones
€119,00
Dark Blue Baby Bottle - 330 ml
€38,00
Nude Baby Bottle - 240ml
€36,00
Blush Baby Bottle - 330 ml
€38,00
The Baby Bottle with feminine curves