Josefine Ekstrand - 10 deep breaths a day
OF LEO LEO COPENHAGEN

Once upon a time The Ekstrands lived in giant big blue bus and relocated to the warmth of Portugal. Then the pandemic hit and they decided to return to their home city of Copenhagen. Mum and designer Josephine shares with us her typical day of food, kids and a clean desk policy.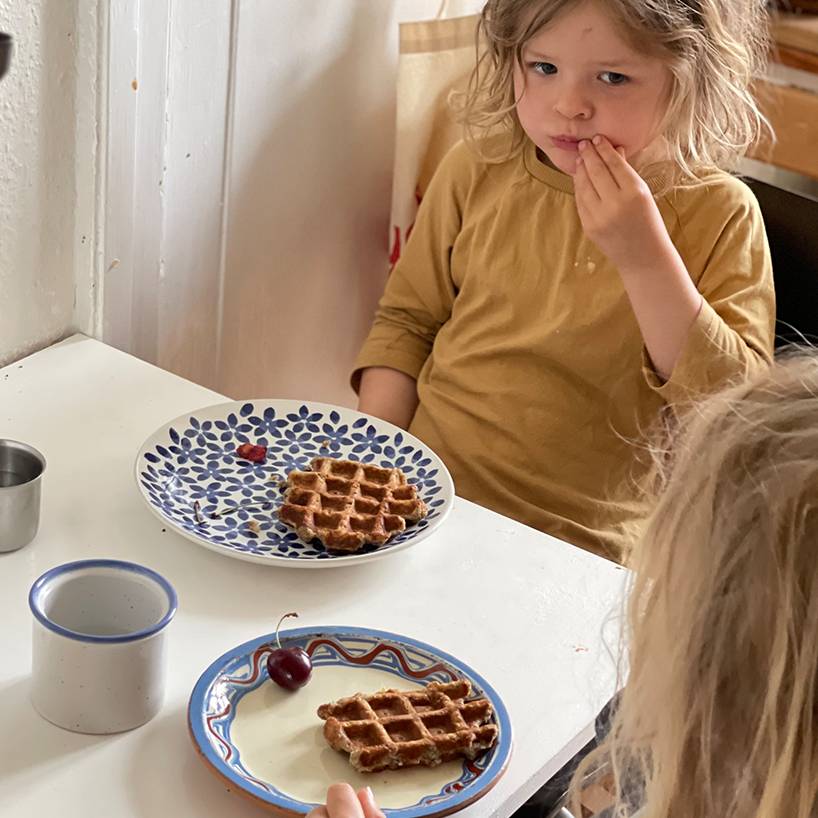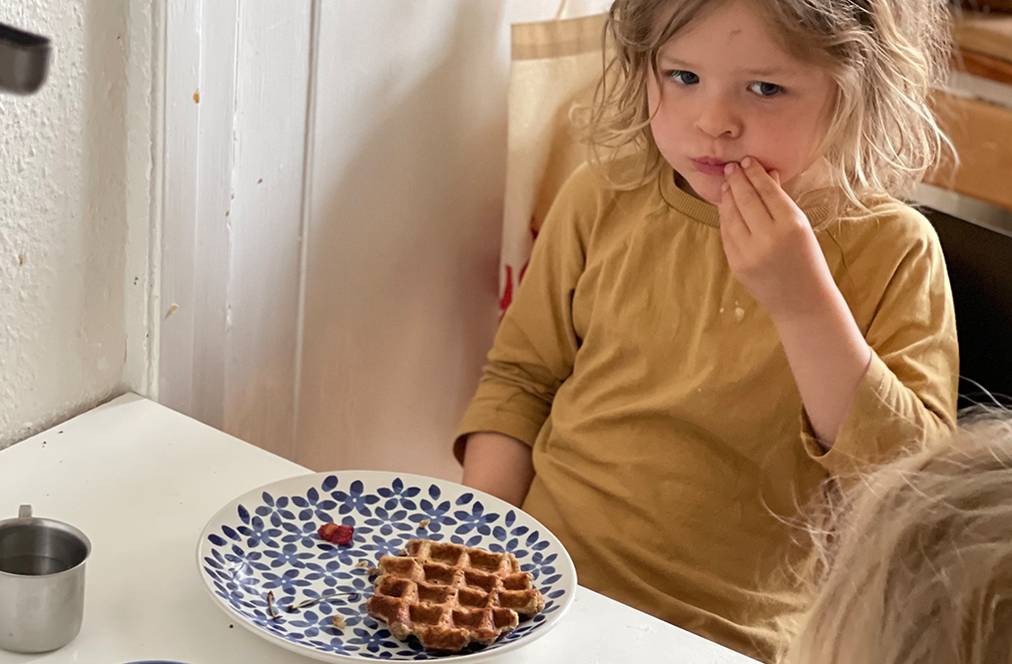 I have to take my breakfast at the computer! Emil bought a waffle iron a couple of months ago and now that's pretty much all we eat.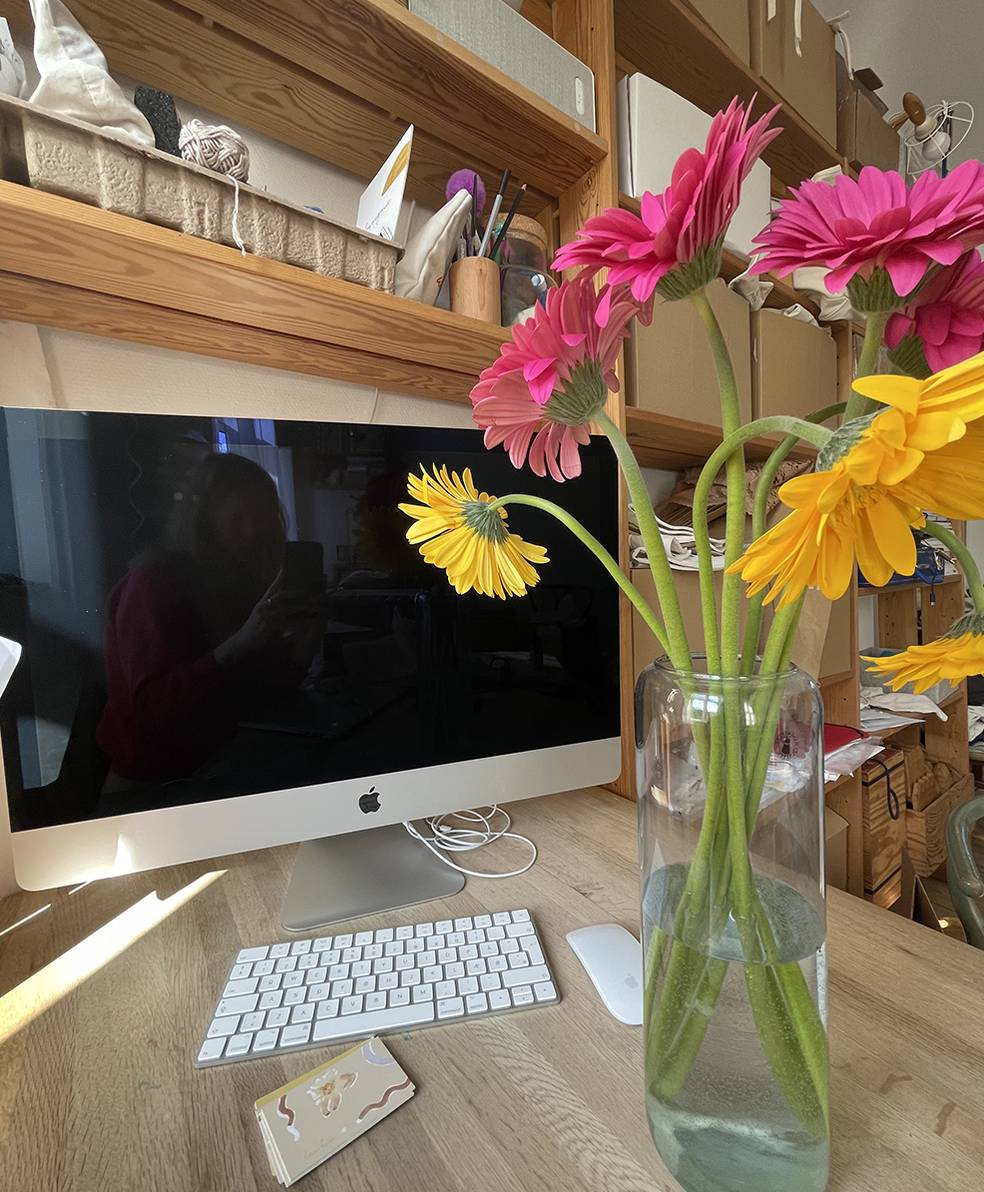 Trying to maintain a clean desk policy... it only works for a couple of hours before it groes into a big pile of samples, toys, bills, textile.. everything!
8.30 AM
Off we go. Emil and I always carry around two to three bags each. Kids stuff and small private orders.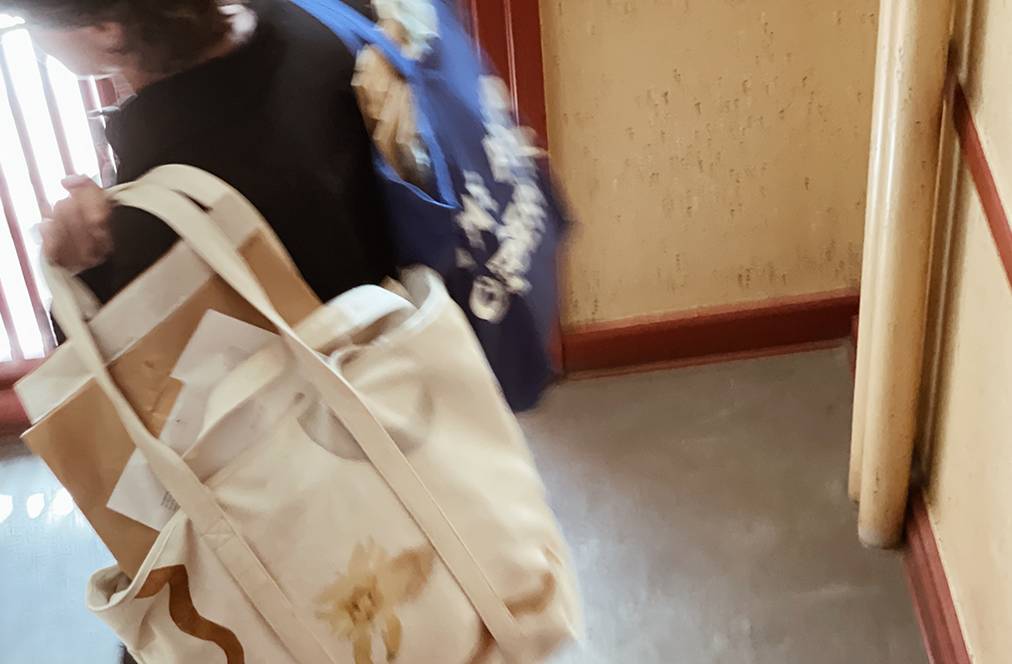 Dropping kids off in their kindergarten.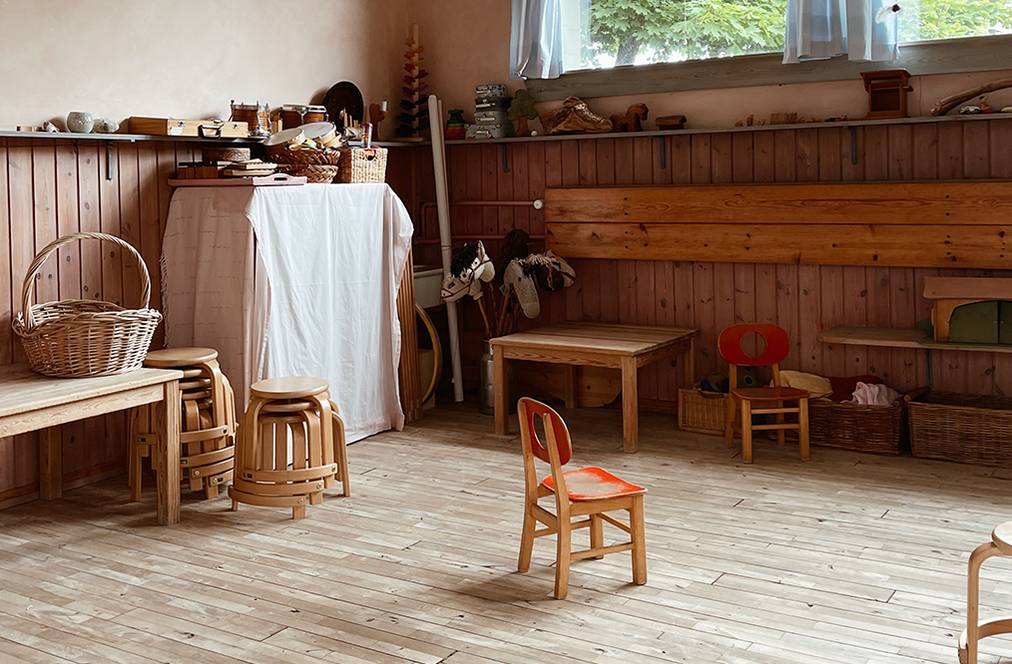 9 AM
Morning walk in the forest near the kindergarten.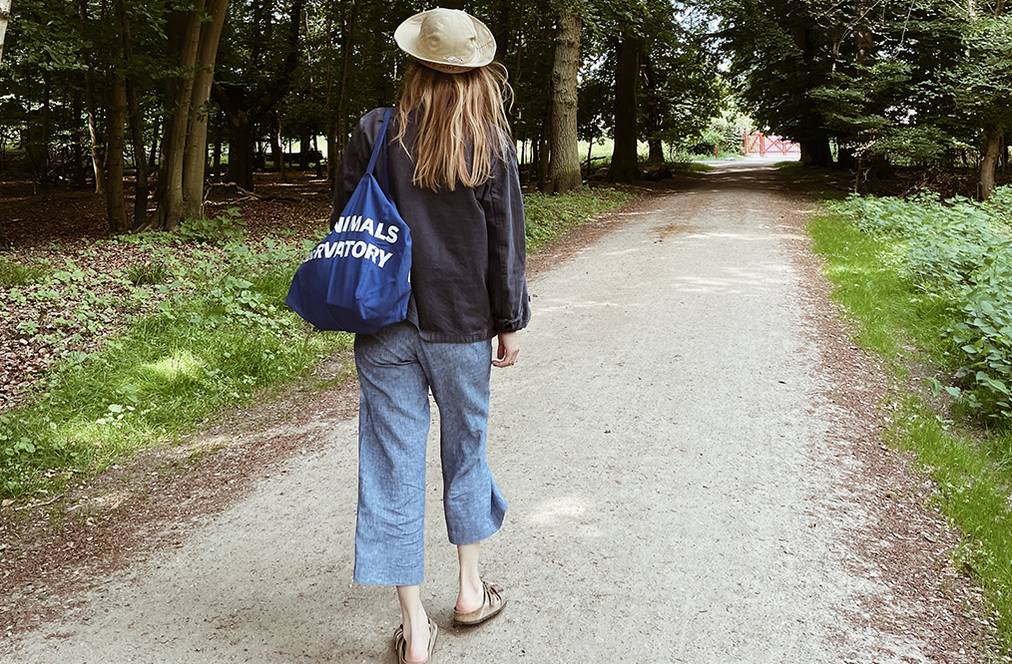 10 AM
Back to our temporary office/warehouse to ship, pack, and send emails.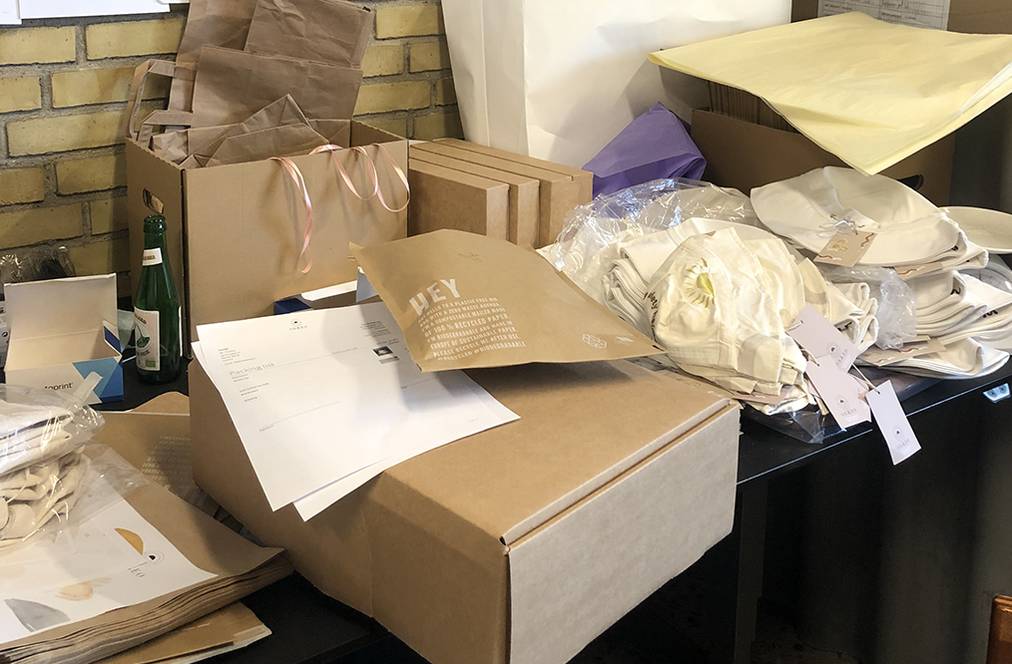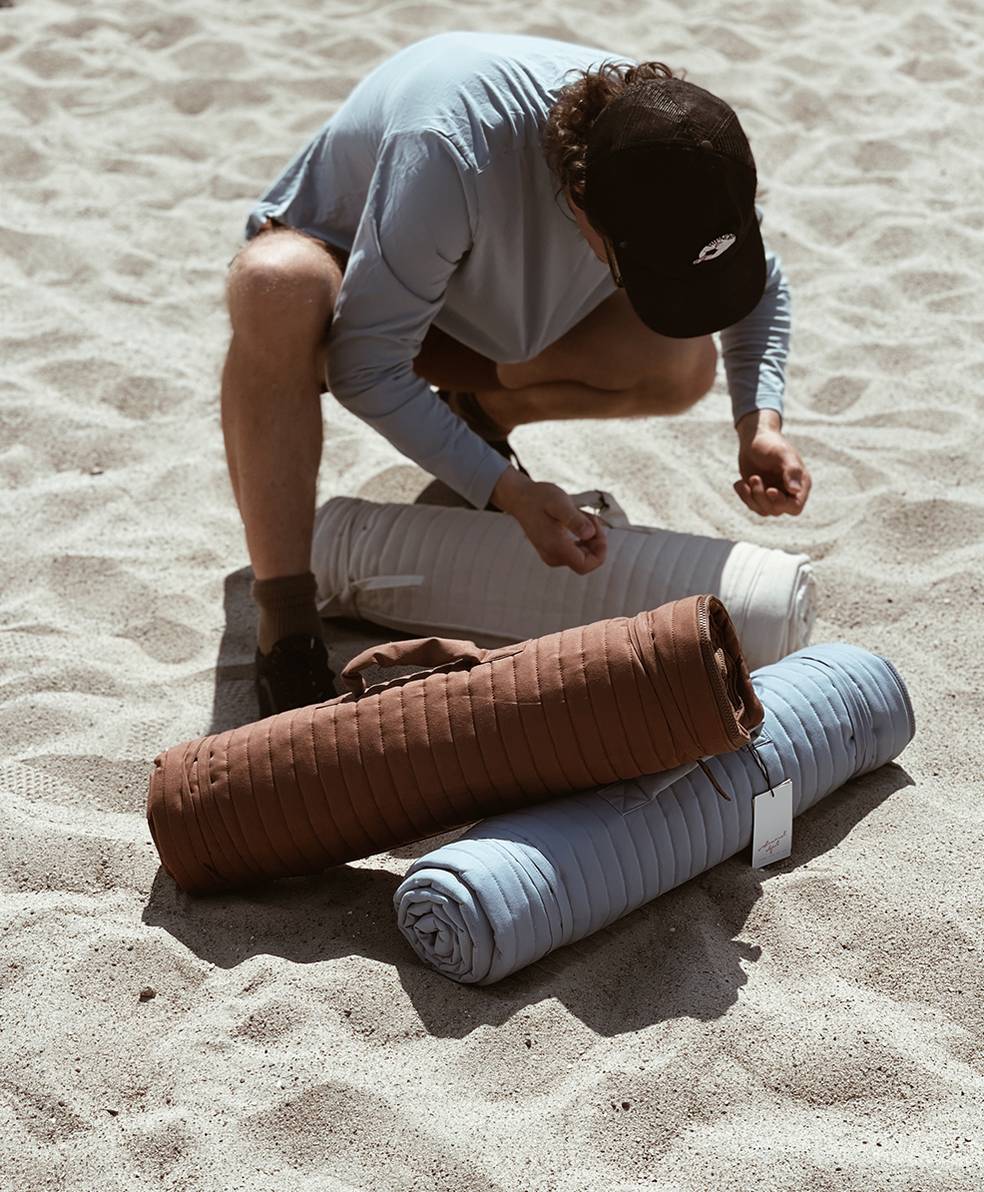 2 PM
Break from the office to create some fun pictures on a volleyball beach around the corner. Emil is modelling today.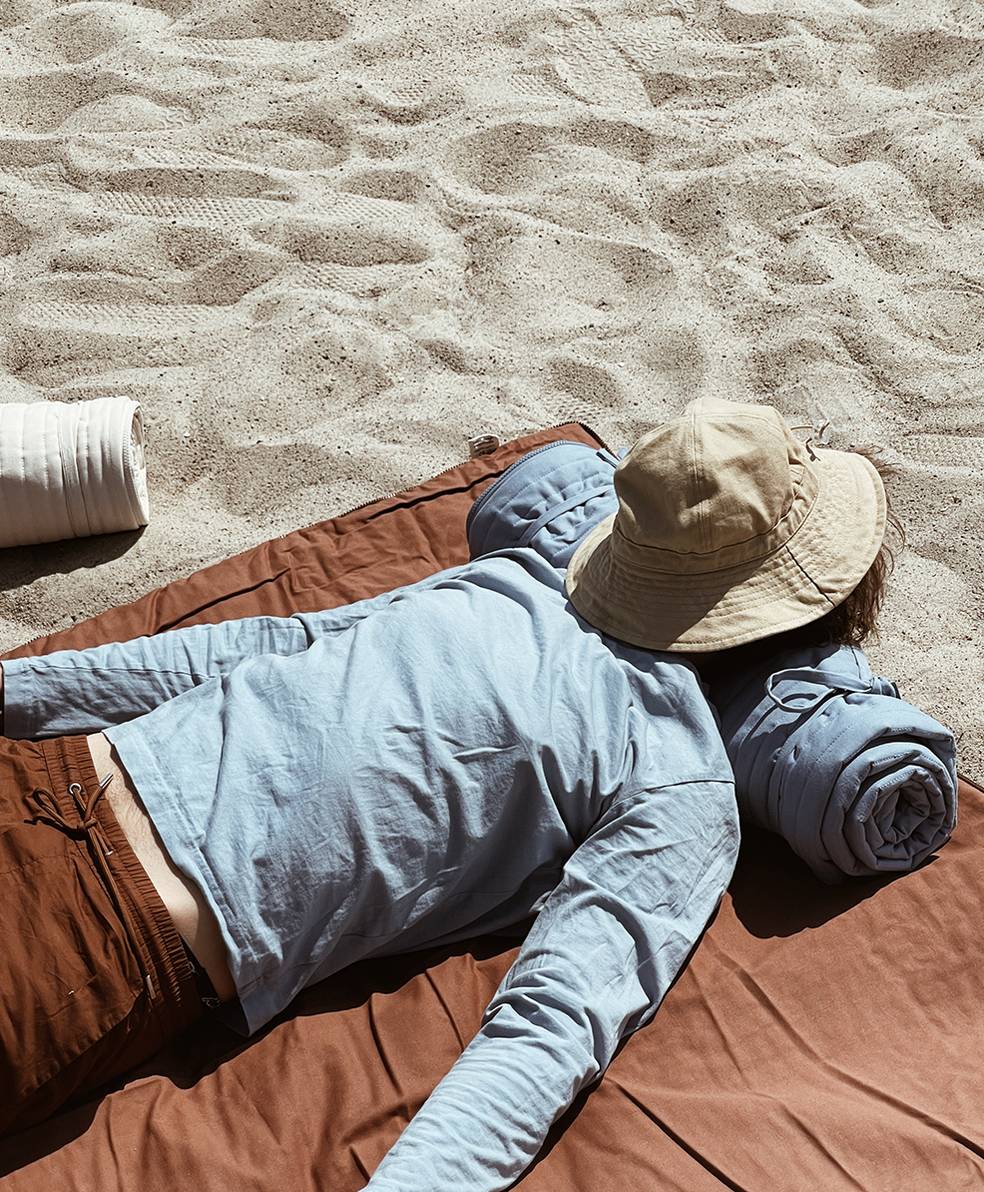 Scandi picks
Block Dusty Blue 5 Panel
€33,00
3 PM
Making a late lunch at Emil's parents who live near the kindergarten before picking up the kids.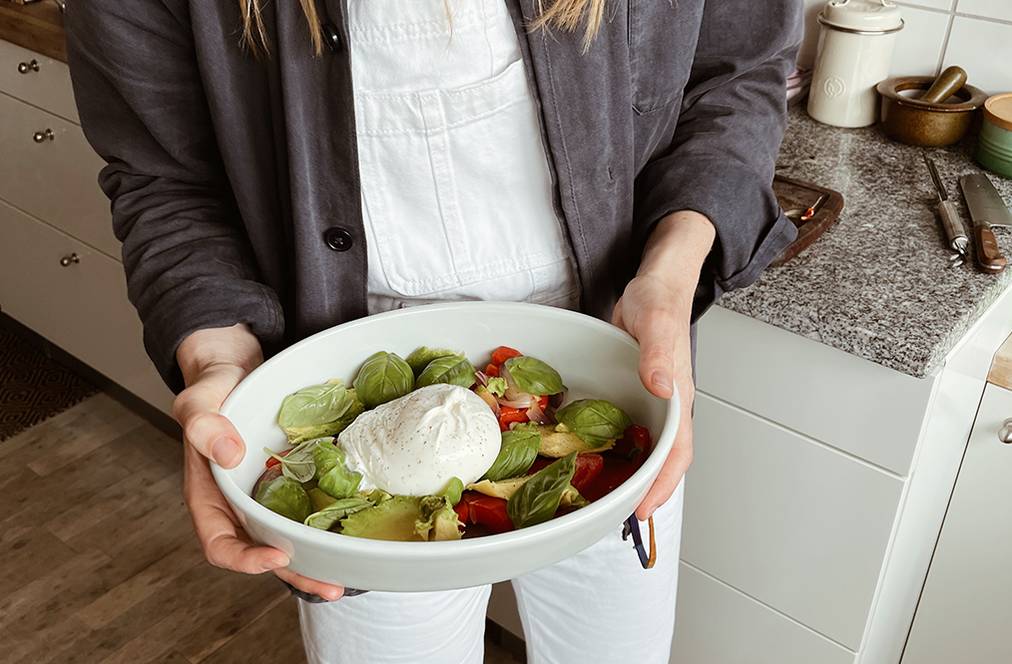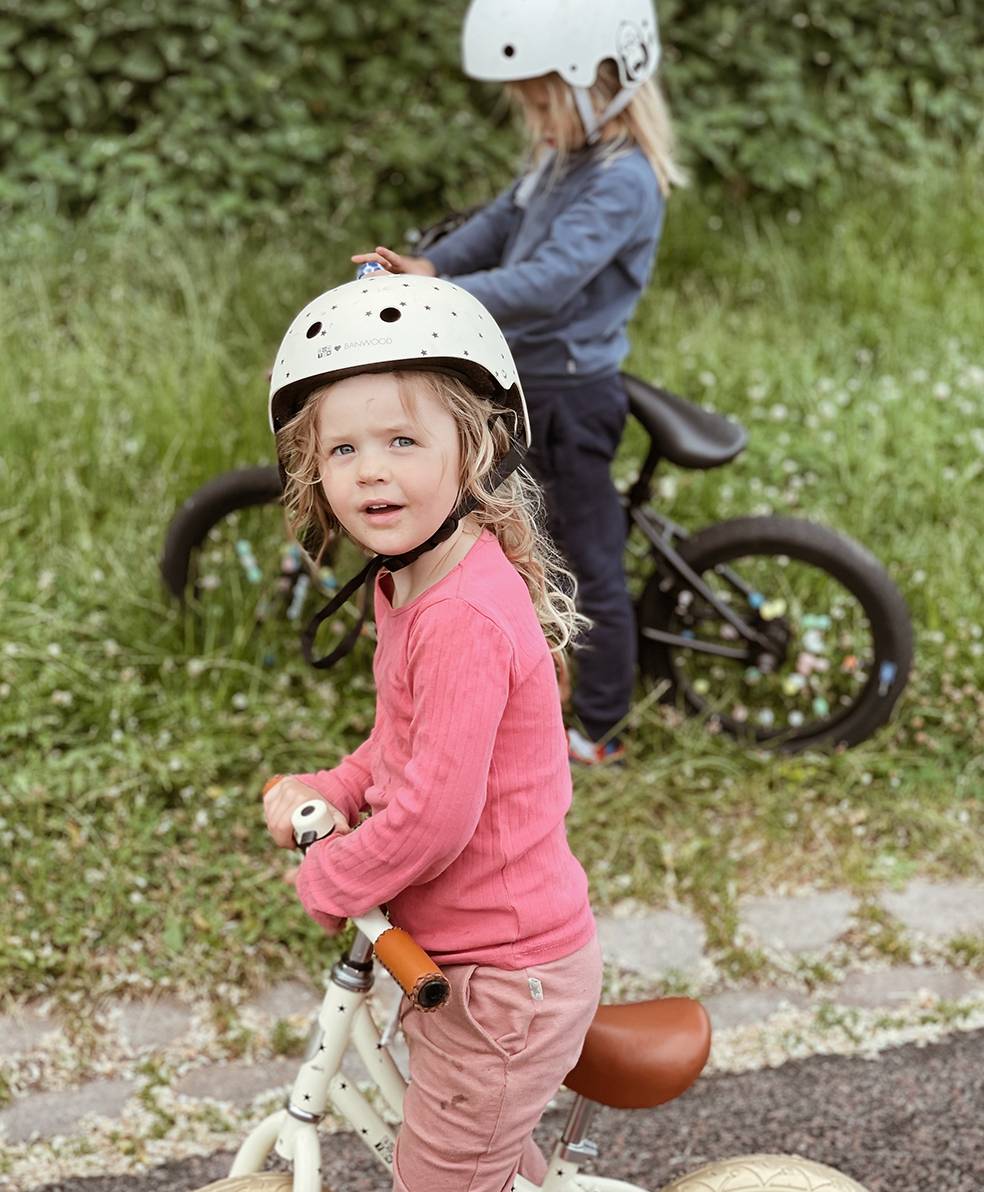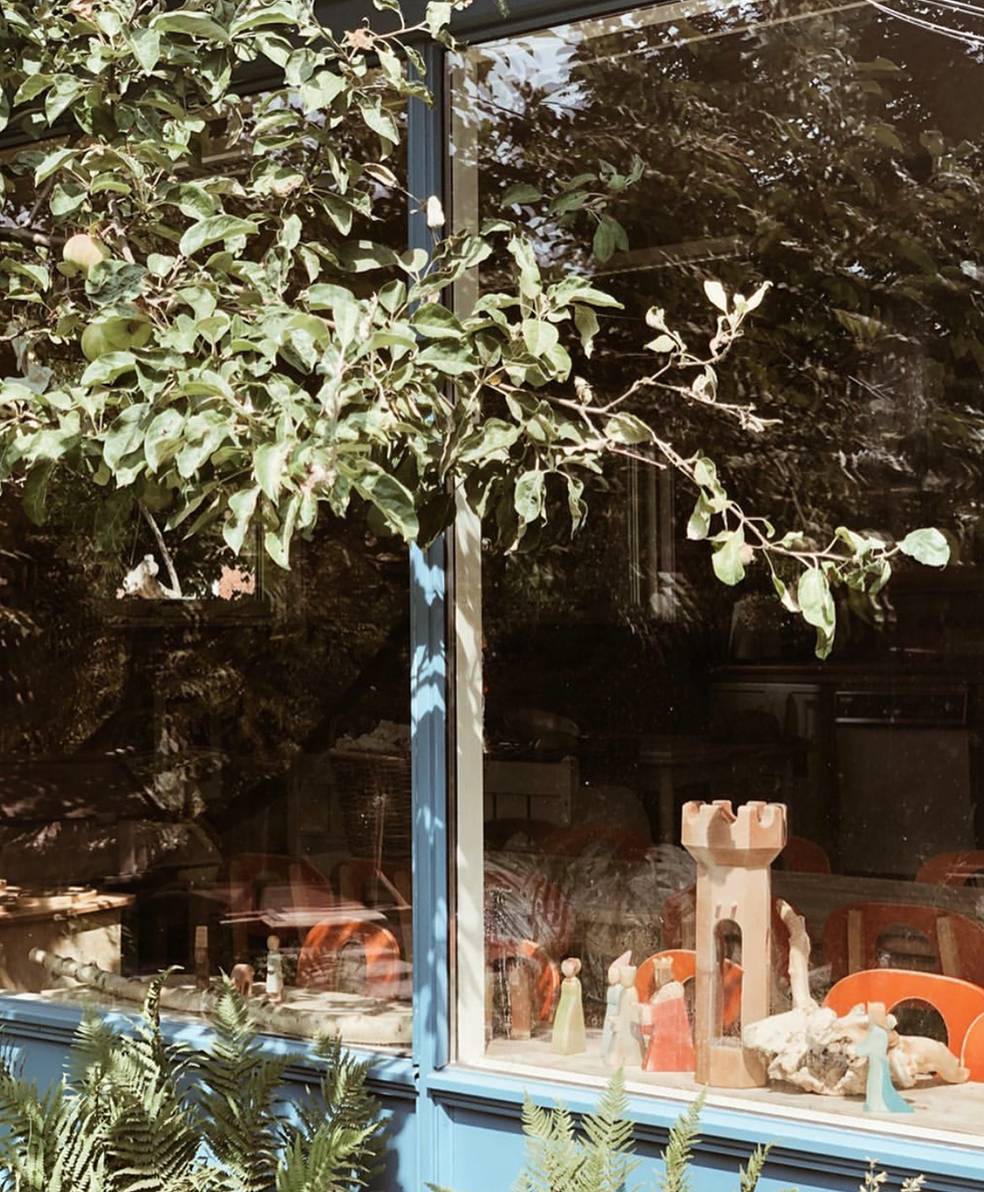 4 PM
Last stop is the kindergarten. If the weather is nice we bring the bikes for Leopold and Hilma.
5 PM
Drawing, painting or playing before dinner, shower and bedtime.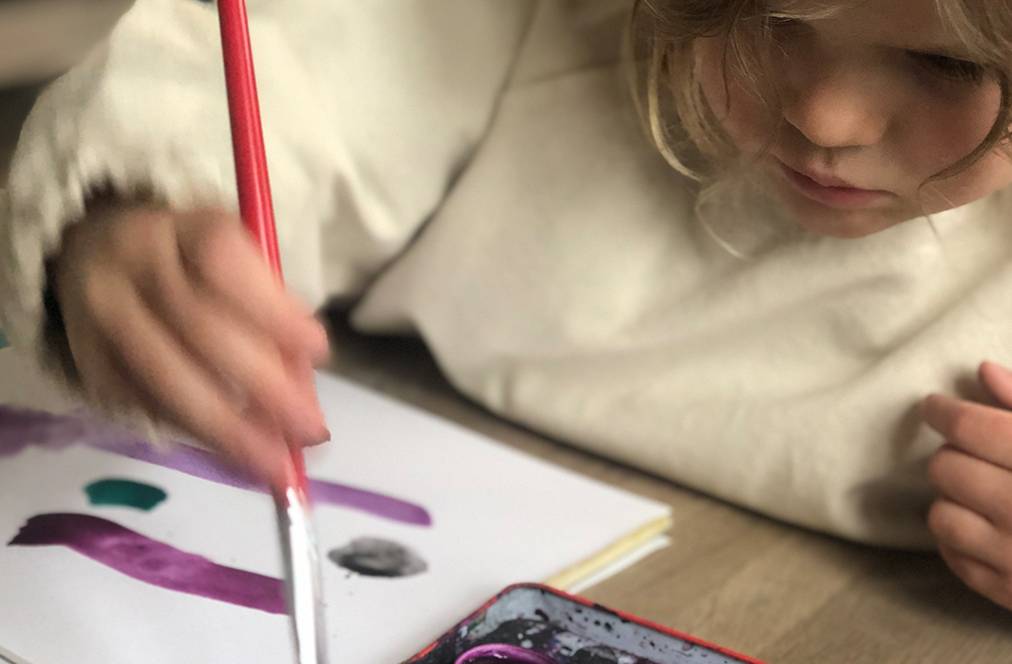 8 PM
Cleaning up the mess to make our 55 square meter feel like a ballroom when we wake up and do everything all over again.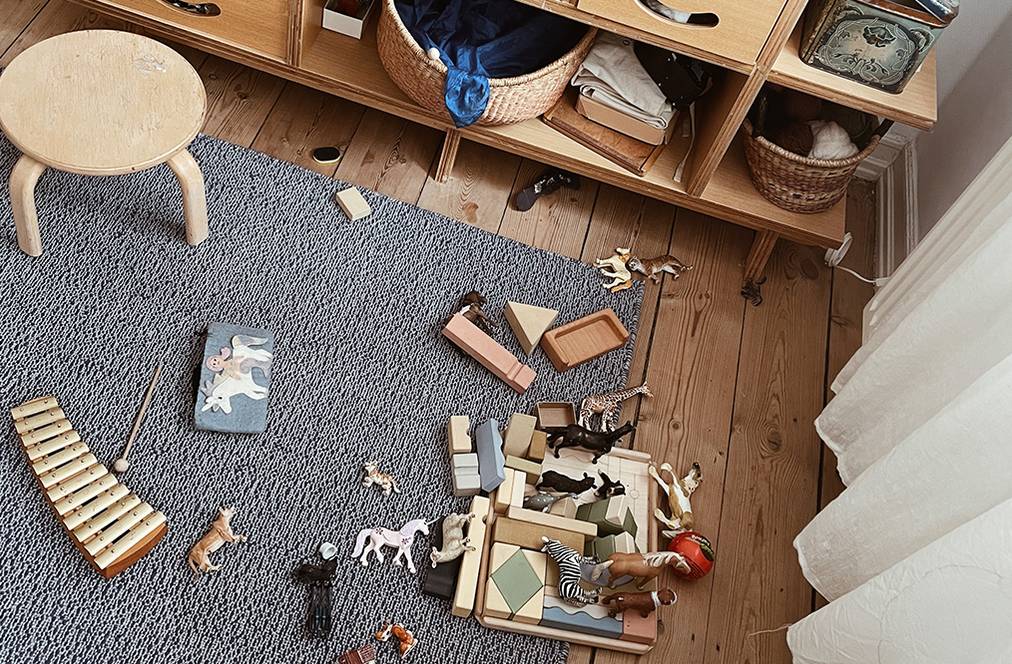 Q&A
Do you have a fixed time when you try to stop work? When I literally can't hold my eyes open and will have to surrender to sleep. Or if I think I've done a great job during the day. Done my deed. Answered maybe one or two more emails than I thought possible. Then I think I'm a great entrepreneur-kinda-person and allow myself to do absolutely nothing worth mentioning in the afternoon.
What do you do to relax. Do you timetable it into your day, or grab it when you can? I'm a "grab it while I can" person. I'm way to spontaneous or some might call it unstructured to structure myself into relaxation. It would probably be a good idea though, as I'm always pushing myself a little too hard. I've been working on improving my breathing. Turns out that a simple good old 10 deep breaths a day keeps the doctor away.
If you had 24 hrs all to yourself what would you do? I would do absolutely nothing. Obviously located in a spa-retreat somewhere in the woods. Oh how I long for that and a good night's sleep in a huge hotel bed. Oh and breakfast in bed. Freshly made orange juice I would have to share with nobody. That would just be the most amazing!