Getting to know you better: Five of Us
Designer & founder, Queralt Ferrer combined memories of childhood with her knowledge of the fashion industry to create Five of Us - a brand with environmental responsibility at its heart.
Queralt Ferrer
designer & founder Five of Us.
Five of us is a childrens' lifestyle brand, reviving traditional craftsmanship and supporting family businesses. Designed in London and handmade in Spain, their products are made-to-order with sustainably sourced fabrics and yarns. They offer a customisable kids' wear collection, nursery accessories and limited edition capsules.
We chat with Creative Director Queralt Ferrer, and she shares with us her summer childhood memories, some tips to teaching children eco-responsibility, and even a tasty recipe.


Five rules from Five of us for environmental responsibility at home:
Educate children to chose and buy better. Not everything has to be bought now and worn for one occasion.
Take the time to sit down with your child and choose the right garment, fabric, collar etc to create something unique.
Teaching our children about fabrics and well-made clothes is imperative.
Take the time to take the measurements to receive the perfect garment.
Teach children how to style garments through the seasons. For example, a dress can be worn in summer with sandals and then re-styled in winter with boots and a chunky warm cardigan.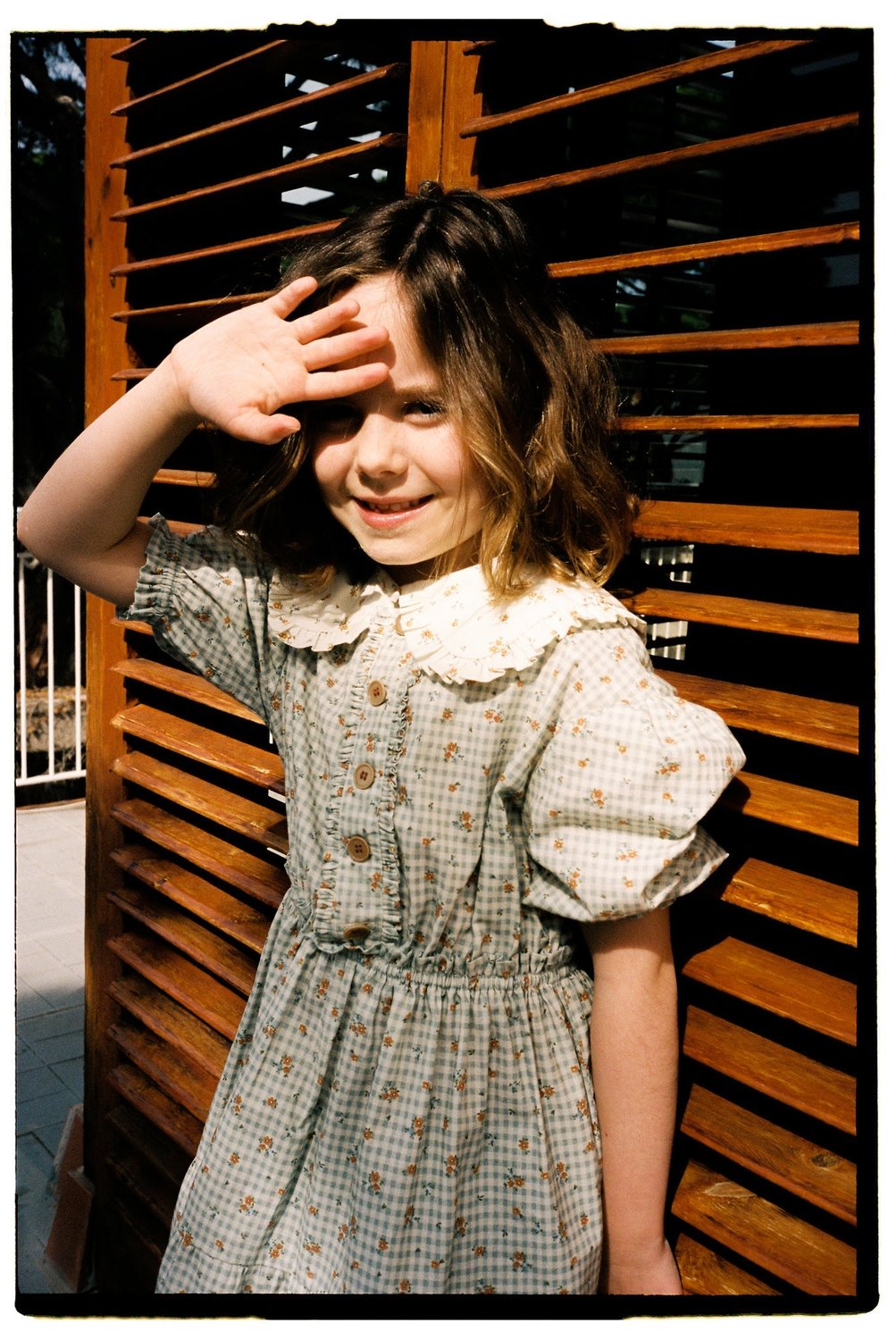 Can you name other childrens' fashion and shoes brands that you like and that go well with your pieces? Bonpoint, Caramel London, Bonton, Zara Kids, Pom d'Api, PèPè Children Shoes. 
The SS22 capsule collection is named 'Summer Memories', share with us your childhood ones and explain how you translated them into this range? 
3 things have inspired not only this capsule but Five of Us brand. Firstly, I grew up as the youngest (only girl) of 4 brothers… that made me play little with dolls and princesses and much more football and cars… but despite of this, I loved to wear my dresses or lovely blouses my mum bought, no matter the games in the garden we ended up playing. The high quality of how the clothes were made, allowed me to do so and not worry about getting dirty on "heavy-duty games"…those nice clothes were not just for special occasions... 
The best gift you ever received? 
My children!
What would you prepare typical of your region, if we suddenly showed up for dinner?

If it was winter, I would prepare: Xató salad (composed of escarola leaves, tuna, cod, olives and anchovies, seasoned in a special xató sauce), fricandó (traditional catalan beef stew) and "crema catalana" (our version of crème brûlée) as dessert.
If it was summer, I would go for watermelon soup with iberico ham and fideuá as main course. For dessert, fruit salad with mint in a reduced orange juice.
In both cases, "Coca bread" smeared with olive oil and tomato.
Delicious!
EXPLORE MORE FROM FIVE OF US